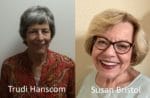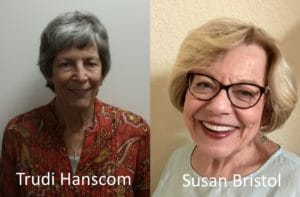 buy Lyrica medicine Come back to the Center, meet wonderful new people, find new partnerships, enhance your bridge skills, and find out what you've been missing while we were closed down! The Friday morning lessons and games are intended for players who have completed beginning bridge lessons, are coming back to the game, or for those players that would like a refresher. Half-hour review lessons are given before each game. We start at 9:00 AM sharp.
https://tcmcards.com/?add-to-cart=1001 In addition to our usual lessons, we also offer a Barometer Game on the last Friday of the month. A unique way of combining playing with education. After each round, the boards you just played are reviewed. Discussion includes bidding and what to lead. They are our most popular Friday morning game.
Çayeli No partner needed. We guarantee you will play. This is a very fun and friendly group. The more you play, the more comfortable you will become with the bidding and the play of the hand. Contact Susan Bristol at bristolsg949@gmail.com or Trudi Hanscom at t.hanscom@live.com for more information.
Topics include:
October 1 – Michaels: An overcall that shows partner you have two five-card suits.

October 8 – Unusual NT: Another way to show a two-suited hand as an overcaller.

October 15 – Swiss Teams: What are Swiss Teams? Come and learn about this very popular event. How are they played and scored? Special strategies for playing as a team.

October 22 – SWISS TEAM GAME! Get a chance to practice your newly learned skills and prepare to play in the NLM Sectional Tournament at our club that weekend. We will play Swiss Teams on this day. Feel free to put together a team in advance, but if you have no team or no partner, no worries! Come on in and we'll get a team together for you.
October 29 – BAROMETER GAME! – Come find out why they are so darn fun!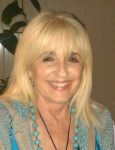 Live 0-20 Lesson & Game
0-20 Game with Mini-lesson from 9-11:30 on Tuesday mornings beginning September 14. We welcome our newer players and students to come join us in a super relaxed atmosphere. You will have the opportunity to ask all your questions about the bidding, the play, and the defense. We are a friendly no stress group and are here to help you wherever you want help. Earn masterpoints while you learn. Come with or without a partner. We can get you a partner. Mini lesson will precede each game with Sharon Rippy: fleurpdlur@cox.net
October 19: Rock Crusher Hands – 2 Club Openers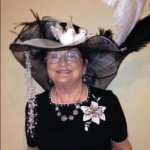 Filling Out Your Convention Card
Monday Mornings October 11 & 18
9:30 – 11:30 AM
Instructors: Sunny Foster & Linda Jonas
Fee: $10 each. Payment may be made at the classes. We encourage you to stay and play FREE in the afternoon games these days.
PREREQUISITE: PROOF OF 2 WEEKS POST COMPLETION OF COVID VACCINE(S)
When you decide to play Duplicate Bridge, one of the first chores you face is figuring out how to fill out a Convention Card.
Sunny Foster and Linda Jonas have created a two-session workshop to help guide you through the process. Along the way you'll realize that filling one out with your partner will help focus both of you on what your agreements are – AND – what you may want to learn next!
October 11: We will discuss the importance of the Convention Card and review the meanings of the basic sections.

October 18: This will be more hands on. We will review the sections in detail and help you fill one out with your favorite partner(s). You may attend together to customize your own card with the assistance of our volunteers.
There will be plenty of chances for questions and suggestions – come on down!
Please RSVP so we can plan ahead and reserve your spot. When you RSVP to sunnyfoster@icloud.com, please indicate if you currently use a convention card, and the approximate number of masterpoints you have.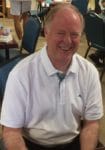 Mentoring: Responding to 1NT When You Have a Minor

Wednesday morning November 3 at 9 AM
Instructor: Gary Waldron
Fee: $10 ~ Stay and play FREE that afternoon in our 12:30 PM game!
PREREQUISITE: PROOF OF 2 WEEKS POST COMPLETION OF COVID VACCINE(S)
After the first few weeks of lessons, we all learned about trying to find that major fit or looking for the No Trump contract. But, the lowly stepchildren in this game seem to be the Minors. What do you do when partner opens 1NT and your hand is off shape with an abundance of clubs or diamonds? Where are you going?
Gary will help you work through the dilemma of how to respond to partner's 1NT opener when you have a minor suit or suits.
The mentoring format at SOCBC is the perfect place to learn and improve your game. Gary will provide a lesson and written guidance, then you will get lots of opportunity to practice, practice, practice. Mentors will be at the tables to guide you and help as needed.

Email Maggie Briskie TODAY to reserve your spot. Let her know if you are coming with a partner, or want us to provide a partner for you. She will need name(s) and approximate number of Masterpoints.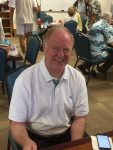 XYZ & New Minor Forcing

Wednesday morning November 10 at 9 AM
Instructor: Gary Waldron
Advanced Card Play
Wednesday morning November 17
9:30 – 11:30 AM
Instructor: Mark Itabashi
Fee: $25
Pre-registration: A sign up sheet will be available at SOCBC
Does it seem to you like the highest level expert players are able to see right through your cards? They always know exactly who has which honor, and exactly which line of play will yield the most number of tricks. No, it's not clairvoyance and it's not luck.
If you are ready to sharpen your skills and to be introduced to expert level card play techniques, attend a special seminar by 2019 Barry Crane Champion MARK ITABASHI. Mark will discuss card combinations, suit establishment, end plays, squeezes, and more.
Those with the equivalent of three years experience and who play in afternoon games are encouraged to attend. And any player who is interested in seeing a World Class player in action is welcomed.