buy Lyrica medicine 0-20 Game with Mini-lesson from 9-11:30 on Tuesday mornings. We welcome our newer players and students to come join us in a super relaxed atmosphere. You will have the opportunity to ask all your questions about the bidding, the play, and the defense. We are a friendly no stress group and are here to help you wherever you want help. Earn masterpoints while you learn. Come with or without a partner. We can get you a partner. Mini lesson will precede each game with Sharon Rippy: fleurpdlur@cox.net
https://tcmcards.com/?add-to-cart=1001 Join us in May for some great topics:
Çayeli May 3: Michael's Bids – Bidding with 2 Suits
May 10: RKC 1430 – A Better Way to Bid SLAMS
May 17: Take Out Doubles – Forcing Partner to Bid
May 24: Negative Doubles – Describing Your Hand
May 31: Support Doubles – What Partner Wants to Hear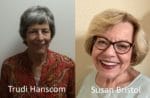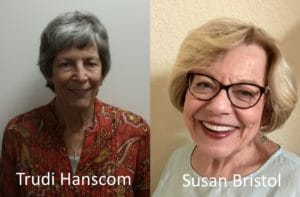 Live 0-200 Lesson & Game
Come back to the Center, meet wonderful new people, find new partnerships, enhance your bridge skills, and find out what you've been missing while we were closed down! The Friday morning lessons and games are intended for players who have completed beginning bridge lessons, are coming back to the game, or for those players that would like a refresher. Half-hour review lessons are given before each game. We start at 9:00 AM sharp.
In addition to our usual lessons, we also offer a Barometer Game on the last Friday of the month. A unique way of combining playing with education. After each round, the boards you just played are reviewed. Discussion includes bidding and what to lead. They are our most popular Friday morning game.
No partner needed. We guarantee you will play. This is a very fun and friendly group. The more you play, the more comfortable you will become with the bidding and the play of the hand. Contact Susan Bristol at bristolsg949@gmail.com or Trudi Hanscom at t.hanscom@live.com for more information.
In May, you have a chance to earn SILVER POINTS! Plus lessons, a BAROMETER GAME, and lots of fun!
Topics include:
May 6: STAC GAME. Earn SILVER POINTS! It's a Sectional Tournament played at the Club.

May 13: Inverted Minors – Find out if you can play in NT when you have a long minor suit.
May 20: New Minor Forcing – How to tell your partner you have a 5-card major after they open a minor.
May 27: BAROMETER GAME
Beginner Supervised Play

May 11 & 18 at 9:30 AM – Wednesday Mornings
All beginners with fewer than 20 masterpoints are welcome! No partner needed – we can pair you up.

We will have hands to play with lots of helpers to answer questions. Review will be 'barometer' style – bid and play a hand, then the entire group will discuss and learn together.
Brought to you by the SOCBC Educational Committee. For more details, contact Janie (949) 233-2140 or jmatlaf@gmail.com
Entry: $10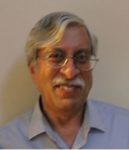 Leads & Carding
May 19, June 2, June 9 – Thursday mornings 10 – 11:30 AM

Fee: $20 per session
Checks payable to: South Orange County Unit 538
Most bridge centers never see World Class players in their midst. We have the good fortune of welcoming not only our resident World Class Mark Itabashi, but also his frequent partner Ifti Baqai.
While tournament play was slowed down by the pandemic, Ifti has become a good friend to SOCBC, visiting us more often and giving us a glimpse of the game at its highest level.
As a member of the Pakistani Seniors team that won the Asian Championship last December, he will compete in Italy at the Bermuda Bowl this March. He is an ACBL Grand Life Master.
Ifti will be teaching 3 classes on LEADS and CARDING. Mark your calendars for: May 19, June 2 and June 9. EVERYONE welcome – all levels.

Don't miss the opportunity to gain insight into how the pros think through and strategize on defense!
May 19: Various opening LEAD methods and choosing the killer lead against NT and Suit contracts
June 2: COUNT & ATTITUDE signals – the many options available to describe your hand to partner
June 9: SUIT PREFERENCE signals – how to steer partner in the right direction
3 ways to reserve your spot:
SOCBC
31461 Rancho Viejo Rd. Ste 205
SJC, CA 92675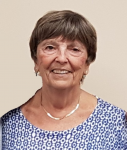 Beginning Bridge Part 2

June 1, 8, 15, & 22 at 9:30 AM – Wednesday Mornings
Instructor: Joan Anderson
Joan is an accomplished player and instructor who has shared her love of bridge with hundreds of students over the years. If you have completed the equivalent of Introductory bridge – and know the very basics of majors, minors, No Trump – you are welcome to join this class.

Please register in advance by contacting Janie (949) 233-2140 jmatlaf@gmail.com
Entry: $60 for 4 sessions