buy Lyrica medicine 0-20 Game with Mini-lesson from 9-11:30 on Tuesday mornings. We welcome our newer players and students to come join us in a super relaxed atmosphere. You will have the opportunity to ask all your questions about the bidding, the play, and the defense. We are a friendly no stress group and are here to help you wherever you want help. Earn masterpoints while you learn. Come with or without a partner. We can get you a partner. Mini lesson will precede each game with Sharon Rippy: fleurpdlur@cox.net
https://tcmcards.com/?add-to-cart=1001 No Supervised Play on January 11.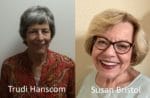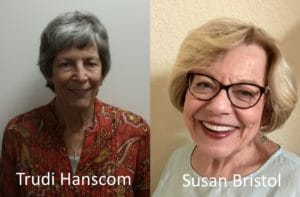 Çayeli Live 0-200 Lesson & Game
Come back to the Center, meet wonderful new people, find new partnerships, enhance your bridge skills, and find out what you've been missing while we were closed down! The Friday morning lessons and games are intended for players who have completed beginning bridge lessons, are coming back to the game, or for those players that would like a refresher. Half-hour review lessons are given before each game. We start at 9:00 AM sharp.
In addition to our usual lessons, we also offer a Barometer Game on the last Friday of the month. A unique way of combining playing with education. After each round, the boards you just played are reviewed. Discussion includes bidding and what to lead. They are our most popular Friday morning game.
No partner needed. We guarantee you will play. This is a very fun and friendly group. The more you play, the more comfortable you will become with the bidding and the play of the hand. Contact Susan Bristol at bristolsg949@gmail.com or Trudi Hanscom at t.hanscom@live.com for more information.
Topics include:
January 7 – Balancing: Are you in the balancing seat? Learn about balancing, when to bid, and when to do a balancing double.
January 14 – How to Read the Results Page: We get lots of questions about the results page and what it all means. Come and find out!
January 21 – Bridge Etiquette: Learn proper conduct at the table and in the game.
January 28 – BAROMETER GAME! Our popular teaching game returns this month. Come find out why it's one of our most popular events!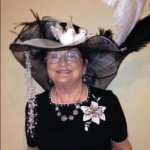 Beginning Bridge 2 Part 1

Thursday Mornings 9:00 – 11:30 AM
Beginners who are not already attending may still join us. We are working on the basics and getting a good solid understanding of the fundamentals.
This 5-week Winter series of classes restarts January 13 and goes until February 10 followed by Part 2, which is another 5-week series of classes from February 17 to March 24 skipping February 24. Topics include:
January 13: Hand Evaluation – Opening & Responding
January 20: Play of the Hand in a Suit Contract
Other weeks: Play of the Hand, Defense, and No Trump Bidding.
Cost: $15 per class or $60 if prepaid for all 5 weeks
If you wish to reserve your spot in advance, make check payable to South Orange County Unit 538 and give to the Director at the club or mail to us indicating the Thursday morning class:
SOCBC
31461 Rancho Viejo Road Suite 205
SJC, CA 92675
Contact Dae Leckie daeleckie@gmail.com for more details.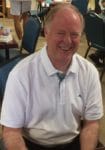 Competitive Bidding: Doubles & Balancing
Gary Waldron will continue to help you develop your competitive bidding with further classes exploring other uses of the Double and Balancing bids on Wednesdays January 26 – February 16 at 9 AM.
The Double is the most flexible bid in bridge. When used wisely, it presents surprising opportunities to describe your hand to partner without raising the level too high.
So you know about Penalty Doubles and Take-out Doubles and – after the Mentoring Session – something about Negative Doubles.
What about Support Doubles? Power Doubles? Maximal Doubles? Balancing Doubles? And more!
Learn about each of them and when to use them in theses classes.
Topics include:
January 26

Take-out Doubles
Why is this the most common use for a double?
Fight back against those pesky preempts.

February 2

Power and Penalty Doubles
What to do with a big hand when the opponent has opened?
Cooperative Doubles
Penalty Doubles haven't gone away.

February 9

Other useful Doubles
Support Doubles (and Redoubles)
Maximal Doubles
Lead Directing Doubles

February 16

Balancing and Delayed Entries Into the Auction
Balancing Doubles
Balancing No Trump
Other balancing bids
We will begin with the basics for each subject and then provide practical tips to help you judge when and how to apply what you have learned. There will be written outlines for each topic and hands to play to explore the themes of each lesson. These are tools everyone can use, so don't miss out!

If you are interested in attending one or all of the classes, contact Gary at lagunajhawk@icloud.com.
The fee is $60 for the series of 4 classes, or $15 individually.
Reserve your spot in advance by check payable to South Orange County Unit 538.
Give to the Director indicating for Wednesday series with Gary
or mail to: SOCBC, 31461 Rancho Viejo Road Suite 205, San Juan Capistrano, CA 92675