Live 0-20 Lesson & Game
Are you a new player, just finishing beginning bridge lessons? Want to come back to the game in a welcoming environment? This new addition to Friday mornings is for you! This game will run alongside the Live 0-200 Lesson & Game mentioned below. You will have your own game at the same time! Come at 9:00 AM and enjoy the free lessons listed below. Game fee is $10.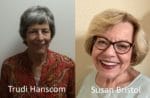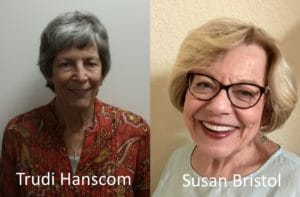 Live 0-200 Lesson & Game
Come back to the Center, meet wonderful new people, find new partnerships, enhance your bridge skills, and find out what you've been missing while we were closed down! The Friday morning lessons and games are intended for players who have completed beginning bridge lessons, are coming back to the game, or for those players that would like a refresher. Half-hour review lessons are given before each game. We start at 9:00 AM sharp.
No partner needed. We guarantee you will play. This is a very fun and friendly group. The more you play, the more comfortable you will become with the bidding and the play of the hand. Contact Susan Bristol at bristolsg949@gmail.com or Trudi Hanscom at t.hanscom@live.com for more information.
Topics include:
August 6 – Drury: You've opened in the 3rd seat. How does your partner find out if you have a full opener or light hand? A useful convention to help you find out.

August 13 – Opening Weak Hands: When to open a hand with a long suit, but few points.

August 20 – Opening Big Hands: How to find the right contract.


August 27 –

BAROMETER GAME!

– Come find out why they are so darn fun!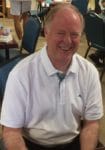 Play of the Hand: Back to the Basics
Instructor: Gary Waldron

Wednesday Mornings June 30 – August 25 (9 weeks)

9 – 11:30 AM
Cost: $15/lesson
No partner necessary
Prerequisite: First time attendees must show proof of 2 weeks post final COVID vaccine.
Register with Gary: lagunajhawk@icloud.com
A series of classes for:
anyone needing a refresher after a lay-off.

those who may have developed bad habits playing online.

players just ready to boost their skills.
Gary guarantees that you will improve your card play, leading to better results and more confidence in all aspects of your play. Open discussion will be encouraged – bring your questions! Gary's rule #1 – there is no such thing as a "dumb" question. You have to know the basics if you want to improve. There will be practice hands and written material to help you explore every topic.
Each class will stand alone, so don't worry if you need to miss one or two.
August 4 – Handling the Opponents: Hold-up plays and the danger hand.
August 11 – Managing the Trump Suit: "To pull trump or not to pull trump" – that is a key question!
August 18 – Playing the No Trump Hand
August 25 – Pulling it All Together: Using all the tools in your Declarer's toolbox.
Additional lessons:
Taking advantage of information from the auction and the opening lead

Developing and maintaining transportation

Playing in No Trump

Suit play – when to draw trump and when not to

When to finesse – and how to avoid it

Promotion and length – getting that extra trick

Card combinations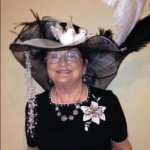 Perfecting Your Basic Bridge Skills

Make it your lucky day with Dae Leckie in her new Series of Classes Thursday mornings from 9:30-11:30 AM. Please spread the word to your friends, neighbors, and neighbors' friends.
Cost: $15 per class
Register with Dae: daeleckie@gmail.com
Plan ahead for further classes:
August 5: The Defense Wakes Up – Overcalls

August 12: Takeout Doubles

August 19: Rebids

August 26: Preempts

September 2: Big Hands – Opening Two Clubs

September 9: Negative Doubles

September 16: And more!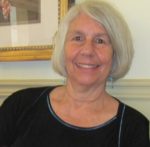 Intro to 21st Century Bridge: 2 Over 1

There are only 6 possible auctions that lead to a 2/1 game force. Easy, right? Well, the rest of the 2/1 game force system isn't so hard either. If you are ready to move your partnership game to the next level, this course is for you.
In this class, you will learn:
To recognize a 2/1 auction and the advantage that it gives you (Hint: it is immediately forcing to game)

How and when to use a forcing NT response

What "fast arrival" is and when to use it
and so much more.
Classes combine brief lectures interspersed with practice exercises and always end with hands to play that allow you to demonstrate the new skill you have learned.
Classes take place Monday mornings from 10-11:30 from July 26-August 30. The fee for the class is $90. Players completing the series will receive a free play.
To register for the class, contact Joan at joankaye1991@gmail.com
Live 0-20 Lesson & Game
0-20 Game with Mini-lesson from 9-11:30 on Tuesday mornings beginning September 14. We welcome our newer players and students to come join us in a super relaxed atmosphere. You will have the opportunity to ask all your questions about the bidding, the play, and the defense. We are a friendly no stress group and are here to help you wherever you want help. Earn masterpoints while you learn. Come with or without a partner. We can get you a partner. Mini lesson will precede each game with Sharon Rippy. fleurpdlur@cox.net
Weak 2 Bids

Joan Anderson wrote the book "Hands on Weak Two Bids," and will share her expertise with you. This 4-week series on Wednesday mornings beginning September 22 will help you analyze and understand all aspects of Weak Two bidding: when to use it, how to respond to it, how to defend against it, and much more. Classes will be from 9:45-11:45. Mark your calendar!