buy real provigil online 0-20 Game with Mini-lesson from 9-11:30 on Tuesday mornings. We welcome our newer players and students to come join us in a super relaxed atmosphere. You will have the opportunity to ask all your questions about the bidding, the play, and the defense. We are a friendly no stress group and are here to help you wherever you want help. Earn masterpoints while you learn. Come with or without a partner. We can get you a partner. Mini lesson will precede each game with Sharon Rippy: fleurpdlur@cox.net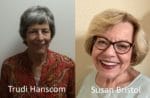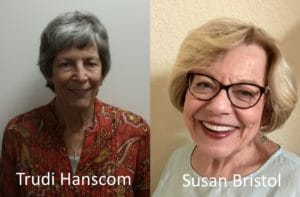 buy generic isotretinoin uk Come back to the Center, meet wonderful new people, find new partnerships, enhance your bridge skills, and find out what you've been missing while we were closed down! The Friday morning lessons and games are intended for players who have completed beginning bridge lessons, are coming back to the game, or for those players that would like a refresher. Half-hour review lessons are given before each game. We start at 9:00 AM sharp. $10 card fee for a great game with wonderful people and good snacks!

In addition to our usual lessons, we also offer a Barometer Game on the last Friday of the month. A unique way of combining playing with education. After each round, the boards you just played are reviewed. Discussion includes bidding and what to lead. They are our most popular Friday morning game.
The schedule for April includes:

April 7: Preempts – Have a weak hand? What do you do with it? Find out how to bid and if you're the partner, how to respond to weak bids.
April 14: Inverted Minors – A handy convention aimed at getting to the right contract when your side opens a minor.

Club Championship. EXTRA POINTS AWARDED!

April 21: Jacoby 2NT – My partner opened a major. I have an opening hand too and great support for partner. How to bid and potentially find your slam.
April 28: Losing Trick Count – Another tool to help you find the correct bid and game.
No partner needed. We guarantee you will play. This is a very fun and friendly group. The more you play, the more comfortable you will become with the bidding and the play of the hand. Contact Susan Bristol at bristolsg949@gmail.com or Trudi Hanscom at t.hanscom@live.com for more information.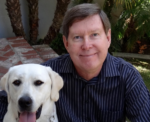 Beginning Bridge
Instructor: Steve Jackson
11 Mondays from February 6 to April 17
9:30 – 11:30 AM
Click here for flyer
The perfect class for new beginners who want to learn this challenging game from the very beginning. Steve will be offering 5 classes, then there will be a GAME on Monday March 13th, and then 5 more classes. You don't need to come with a partner, but tell a friend – we have room for more. Steve will provide handouts, and if for any reason you must miss a Monday we have videos to fill you in and catch you up.
To reserve your spot or for more information, contact Janie Matlaf jmatlaf@gmail.com or (949) 233-2140
Or Steve Jackson: stevejackson4@me.com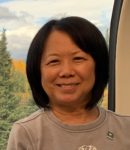 Opening Leads
Instructor: Susan Kissinger
Thursday April 13 at 10:00 AM
Fee: $15
This class will cover opening leads from Standard to Rusinow; 4th best to Journalist.
Life is so sweet when you are on lead and hold AKQXX in a suit, but when you're dealt a less than ideal hand, what do you do?
Susan will introduce you to all the standard as well as the more advanced lead options.
Susan will help you improve your leads against Suit and No Trump contracts and to understand the opponent's lead when you are declarer.
All levels are welcome from Advancing Beginners to Advancing Advanced!
Reserve your spot by signing up at the Club or by email to jskissinger@mac.com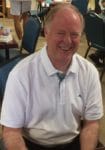 No Trump Bids & Overcalls
Instructor: Gary Waldron
Wednesdays April 19 & 26 at 9:30 AM
Fee: $15 per class
Gary will be kicking off a series of lessons focusing on No Trump. Each month will feature 2 classes focusing on one aspect of No Trump auctions.
In the following months, he'll have 2-week presentations on:
Responses to No Trump bids and overcalls
Competitive bidding over No Trump and how to compete when the opponents come into the auction
Playing No Trump contracts
After a couple of lessons each month, you will learn to love No Trump as much as he does!
Bring your questions, partners, and friends!
Contact Gary lagunajhawk@icloud.com for more details or to reserve your spot.
Mentoring: Blackwood

Instructor: Gary Waldron
Thursday April 20 at 9:30 AM

Fee: $10
You play Blackwood – everyone does. But you probably don't play it right!
Learn when to use Blackwood and when to avoid it!
Then practice what you've learned with an experienced player at each table to mentor you and your partners.
Beginning Bridge Part 2
Instructor: Steve Jackson
8 Mondays from April 24 to June 26 skipping May 22 & 29
9:30 – 11:30 AM
Anyone interested in joining the class, contact Steve Jackson at stevejackson4@me.com for more details.
Bidding & Commonly Used Conventions
Instructor: Bob Levine
8 Thursdays starting April 27 but 3rd Wednesdays (May 17 & June 14) to allow students to attend Mentoring on May 18 & June 15
9:30 – 11:30 AM
Fee: $100 for all 8 classes if prepaid or $15 per class
For Advancing Beginners and Intermediate players.
Items covered will include:
Openings and responses at the 1-level and 2-level
Establishing & strengthening partnership agreements
Opening preemptive bids
Conventions & responses

The Stayman Convention
Jacoby Transfers
Major Suit Openings & Responses Part 1
Major Suit Openings & Responses Part 2
Minor Suit Openings & Responses
Weak Two Bids
Strong 2 Club Opening & Responses

Duplicate strategy and the relationship of bids and plays
Contact Bob rslevine@cox.net for more information.
Mentoring
Every 3rd Thursday
The single best learning opportunity at SOCBC is through our Mentoring Sessions. The topic of the day is covered with a short lecture, then you play hands illustrating the topic just discussed. During the play, each table has an experienced player on hand to assist you as needed.
Larry Cohen is the premier teacher of bridge today. He emphasizes that only a few conventions are absolutely necessary – LESS IS MORE! This year's Mentoring Sessions will cover those essentials in the order of importance he assigned them:
Negative Doubles
Blackwood
Stayman
Jacoby Transfers
4th Suit Forcing
Bidding Over Opponents' 1NT Opening Bid
Weak Jumps in Competition
2NT After Partner's Weak 2 Bid
You may think you know these conventions, but it's likely that you don't know the full system – the all-important follow-up bids. Plan on joining us for all of these great sessions!