Valladolid 0-20 Supervised Play

buy cytotec online uk 0-20 Game with Mini-lesson from 9-11:30 on Tuesday mornings. We welcome our newer players and students to come join us in a super relaxed atmosphere. You will have the opportunity to ask all your questions about the bidding, the play, and the defense. We are a friendly no stress group and are here to help you wherever you want help. Earn masterpoints while you learn. Come with or without a partner. We can get you a partner. Mini lesson will precede each game with Sharon Rippy: fleurpdlur@cox.net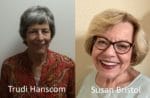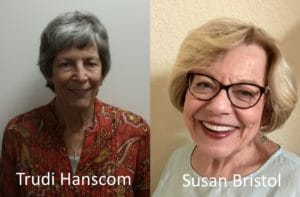 Come back to the Center, meet wonderful new people, find new partnerships, enhance your bridge skills, and find out what you've been missing while we were closed down! The Friday morning lessons and games are intended for players who have completed beginning bridge lessons, are coming back to the game, or for those players that would like a refresher. Half-hour review lessons are given before each game. We start at 9:00 AM sharp. $10 card fee for a great game with wonderful people and good snacks!

In addition to our usual lessons, we also offer a Barometer Game on the last Friday of the month. A unique way of combining playing with education. After each round, the boards you just played are reviewed. Discussion includes bidding and what to lead. They are our most popular Friday morning game.
Lessons will continue:
November 4: STaC game awarding

EXTRA SILVER POINTS!



November 11: 1430 Keycard Bidding – How to get to slam, ask for aces, and find out about the King & Queen of trump!


Upgraded Club Championship game awarding up to

TRIPLE POINTS!




November 18: Gerber – How do you ask for aces for a NT bid by partner?


Upgraded Club Championship game awarding up to

TRIPLE POINTS!




November 25: Game only so everyone can enjoy the holiday weekend!


Club Championship game awarding

DOUBLE POINTS!



No partner needed. We guarantee you will play. This is a very fun and friendly group. The more you play, the more comfortable you will become with the bidding and the play of the hand. Contact Susan Bristol at bristolsg949@gmail.com or Trudi Hanscom at t.hanscom@live.com for more information.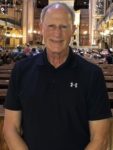 Play of the Hand
Instructor: Bob Levine
8 Mondays October 31 to December 19 from 9:30 AM – 11:30 AM
Fee: $100 if prepaid or $15 per class.
Recommended Skill Level: Beginner & Intermediate

We invite our newer players to join this series focusing on Declarer Play. Learn techniques that will help you take the greatest number of tricks when you are in the hot seat. Bob will take you step by step through the many key aspects of declarer strategy:

Making your PLAN
Counting your winners & counting your losers
Establishing long suits
When to finesse
No Trump play vs. Suit play
When to draw trump and when not to
Counting, counting, and more counting
Common card combinations
And so much more!
Sign up with Cynthia: ccgallaway@gmail.com