Valladolid 0-20 Supervised Play

buy cytotec online uk 0-20 Game with Mini-lesson from 9-11:30 on Tuesday mornings. We welcome our newer players and students to come join us in a super relaxed atmosphere. You will have the opportunity to ask all your questions about the bidding, the play, and the defense. We are a friendly no stress group and are here to help you wherever you want help. Earn masterpoints while you learn. Come with or without a partner. We can get you a partner. Mini lesson will precede each game with Sharon Rippy: fleurpdlur@cox.net
can i buy Pregabalin in mexico Join us in August to review the fundamentals.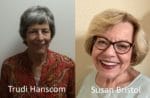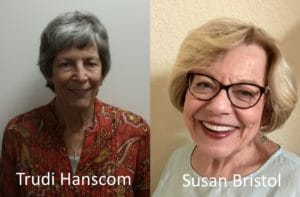 Live 0-200 Lesson & Game
Come back to the Center, meet wonderful new people, find new partnerships, enhance your bridge skills, and find out what you've been missing while we were closed down! The Friday morning lessons and games are intended for players who have completed beginning bridge lessons, are coming back to the game, or for those players that would like a refresher. Half-hour review lessons are given before each game. We start at 9:00 AM sharp.
In addition to our usual lessons, we also offer a Barometer Game on the last Friday of the month. A unique way of combining playing with education. After each round, the boards you just played are reviewed. Discussion includes bidding and what to lead. They are our most popular Friday morning game.
Beginning in June, we will dispense with the Friday morning lesson so that you can play more boards! The game will still begin at 9 AM SHARP! $10 card fee for a great game with wonderful people and good snacks! Lessons will resume in September.
Join us for some special games that award more points. Fees will be $11:
August 26 –

STaC

game awarding EXTRA points and they will be all

SILVER

!
No partner needed. We guarantee you will play. This is a very fun and friendly group. The more you play, the more comfortable you will become with the bidding and the play of the hand. Contact Susan Bristol at bristolsg949@gmail.com or Trudi Hanscom at t.hanscom@live.com for more information.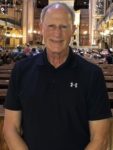 2 Over 1

Monday mornings August 8, 15, 22, & 29 from 9:30 – 11:30 AM
Instructor: Bob Levine
Fee: $15 per session or $55 for the full series
Are you still playing Standard American?
Ready to join the 21st Century with 2 Over 1?
It's past time to join the vast majority of duplicate players who prefer 2/1. This is not a reinvention of your current bidding system, but rather an enhancement to get to the right contract as efficiently as possible. Modern material calls for high tech, and the material will be presented via PowerPoint with matching handouts, so you won't need to watch Bob waste time writing on the white board. Bring your favorite partner and modernize together.
Classes will cover:
When to make a 2 Over 1 bid
1NT Forcing
Responses & Rebids
Interference
Fast Arrival
No partner required, but for best results, attend with your partner and learn all the fundamentals to improve your game together.
Register at the club with Director, by email to rslevine@cox.net,  or by mail:
South Orange County Unit 538
31461 Rancho Viejo Road, Suite 205,
SJC, CA 92675
The Cue-Bid Raise

Thursday morning August 18 from 9:30 – 11:30 AM

Instructor: Dae Leckie

Cost: $15
Recommended Skill Level: Beginner
Limit Raises with a Twist!

Review Limit Raises and learn a new tool, CUE BIDDING, that is both offensive and defensive.
It is a tool you will want to use in just about every game you play!
If you know how to raise partner's bid, but are not familiar with CUE BIDS, then you need this class. Most of us Cue Bid every time we play, and if you don't, then you are playing with a disadvantage. This is something you can learn in one session and can start using immediately.
Questions: Contact Dae Leckie at daeleckie@gmail.com
Please sign up at the club or email Dae if you are planning to attend.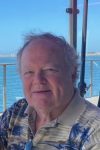 Winning Modern Bridge Tips

Thursday August 25 and September 1 at 10:30 am

Instructor: John Kissinger

Fee: $15 per session
If you have played with or against John, you know he is a consistent winner. Now he will be sharing his insights to help us all become winners. Hand analysis to inform your bidding decisions, his preferred conventions and why, strategies for competing effectively – when to be aggressive and when not to be, how to stay on the same page as your partner,  and so much more. The majority of time will be devoted to bidding, but there will be defensive and declarer tips as well. 
The class is geared toward those who play regularly and have experience. Any beginners who want to learn and advance are also welcome. John will remain after the session to answer your questions.
Please sign up at the club or by email to Cynthia at ccgallaway@gmail.com if you are planning to attend one or both classes.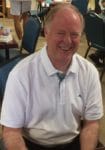 Mentoring: Reverses
Thursday September 15 at 9 AM

Instructor: Gary Waldron
Reversing in bridge is one of the ways we show extra values. Also known as 'flipping your lid,' it is used as a rebid to communicate length and strength. If you are not using Reverses, or not using them properly, then you are missing a great tool. Attend our mentoring session where you will learn all the details of Reversing, and then put it to use. There will be a mentor at each table to assist, answer questions, and make sure you are crystal clear. Attend with your favorite partner(s) or let us know and we will pair you up.
RSVP to maggiebrisk@cox.net so that we will plan the right number of mentors and handouts.