wholesale Misoprostol 0-50 Game with Mini-lesson from 9-11:30 on Tuesday mornings. We welcome our newer players and students to come join us. In response to requests, we have changed this to a 0-50 MP game. We will still have two sections, one for the very beginners. We are still a super relaxed atmosphere. You will have the opportunity to ask all your questions about the bidding, the play, and the defense. We are a friendly no stress group and are here to help you wherever you want help. Earn masterpoints while you learn. Come with or without a partner. We can get you a partner. Mini lesson will precede each game with Sharon Rippy: fleurpdlur@cox.net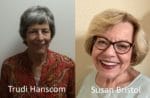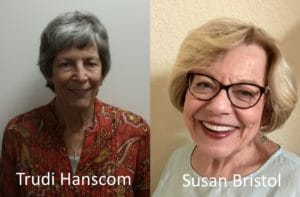 0-200 Lesson & Game
The Friday morning lessons and games are intended for players who have completed beginning bridge lessons, are coming back to the game, or for those players that would like a refresher. Half-hour review lessons are given before each game. We start at 9:00 AM sharp. $10 card fee for a great game with wonderful people and good snacks!
We are offering a very special game this month which offers you the opportunity to earn GOLD, SILVER, RED, & black points all in one game at the club known as Royal STaC! Get your game on – it's one of the few opportunities to earn these colored points at your club!

December 1: New Minor Forcing – A great way to show partner you have 5, not just 4 of the major.

December 8: Royal STaC. Your chance to earn EXTRA POINTS WITH 25% GOLD, 25% SILVER, 25% RED, & 25% BLACK!
December 15: Michaels & Unusual 2NT – Show your partner a 2-suited hand when you overcall.
December 22 & 29: Game only
No partner needed. We guarantee you will play. This is a very fun and friendly group. The more you play, the more comfortable you will become with the bidding and the play of the hand.
Contact Susan Bristol at bristolsg949@gmail.com or Trudi Hanscom at t.hanscom@live.com for more information.
0-20 Supervised Play
Wednesdays at 12:30 PM with volunteer mentors
Fee: FREE while we are building this game!
No partner required.
If you are a beginner in the 0-20 master point range, come join others who are ready to get quality practice time with mentors on hand to help and answer your questions. If you are already attending Tuesday mornings and/or Friday mornings, add another time slot and get more play time! This is a fun-filled no-stress place to practice!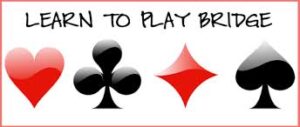 Beginning Bridge Part 1

Team Teachers: Lee Maddocks, Bob Levine, & Susie Mays
10 Mondays October 2 to December 4 from 9:00 – 11:30 AM
Beginners are in for a real treat with our team of teachers and a great program. We are using the ACBL Introduction to Bridge method which includes projected Power Point slides, preset hands to practice, a Student Handbook, a Teacher Handbook, and videos of each lesson. The videos enable students not to fall behind if they must miss a class, or if they need reinforcement after class.
Refer your friends, neighbors, and neighbor's friends! Post on social media. Get the word out and let's fill the room with potential future Life Masters!

Over 40 enthusiastic students attended the Introduction to Beginning Bridge! If you hear of people interested in learning, please refer them to Janie Matlaf so they can either join the current group or be notified when we start our next series.
Please volunteer if you are available to help and attend Monday morning lessons. We need fill-ins for uneven tables and to help answer basic questions during the practice play.
Direct any questions to Janie:  949.233.2140  jmatlaf@gmail.com
Reserve with Bob: rslevine@cox.net
Barometer – 0-20

Mondays December 11 & 18 from 9:00 AM – 11:30 AM
Fee: $10
We will host two special games this month for beginning bridge players. Barometer games are the perfect place to learn and play. We will all play the same hands at the same time, then stop and review together: the bidding, the lead, the defense, and the play. Ask all of your questions and get instant answers!
Please let us know you will be there: jmatlaf@gmail.com
Beginning Bridge Part 2
10 Mondays January 8 to March 11 from 9:00 AM – 11:30 AM
Join us for Part 2 of Beginning Bridge if you aren't playing with a sound foundation in these areas: opening leads, Stayman, Jacoby Transfers, Weak Twos, Takeout Doubles, Negative Doubles, Preempts, and strong opening bids. Classes include PowerPoint slides, a student handbook for purchase on Amazon, and videos of each class that you can use to supplement for review or if you miss a class.
Register in advance with: jmatlaf@gmail.com
Beginning Bridge Part 1
10 Mondays March 18 to May 20 from 9:00 – 11:30 AM