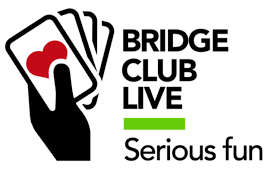 cytotec order on line ** FIRST TIMERS: Proof of up to date COVID vaccine is required. Nobody will be admitted without showing proof. **
buy Clomiphene twins NLM Sectional 10/22-23
https://roadsideanglersguide.com/reports/monthly-fishing-forecast/reportsmonthly-fishing-forecastanchorage-turnagain-arm/ Attention all Future Life Masters – You don't want to pass up the chance to win lots of SILVER points at our annual event. Sessions at 10 am and 2:30 pm Saturday (stratified pairs) and Sunday (stratified teams.) See the flyer with more details, and schedule your partners now!
Partnerships: Need help finding a partner or a team? Contact Joyce Potter: jpotter331@cox.net or (949) 350-4326. No partner required for Tuesday and Friday morning limited games. 
Join us for our upcoming Live Special Games:
October 3 – 8 & 17 – 22 (Including Friday Morning): Club Appreciation games awarding DOUBLE POINTS! $11 fee.
October 10 – 15 (Including Friday Morning): Club Championship games awarding DOUBLE POINTS! $11 fee.
October 16: Brunch & Unit Game. $12 fee.
October 30: Lunch & Club Appreciation Swiss Team game awarding GOLD AND BLACK POINTS! $12 fee.
Open Games
12:30 PM Monday – Saturday
Sunday Unit Game 3rd Sunday of each month.
Limited Games  * Require 2 tables minimum
9:00 AM Tuesday 0-20

9:00 AM Friday  0-200

12:30 PM Monday through Thursday 0-500
12:30 PM Friday 0-750
BEGINNER'S CORNER
The Wednesday beginner classes are wrapping up. Now is the time for our beginners to move on to Tuesday and Friday mornings! 
You do not need to come with a partner, and you do not need to register in advance for these morning games. Come join the fun and keep learning while you play.
Tuesdays: 9 AM mini-lesson and 0-20 MP Supervised play with Sharon Rippy.
Fridays: 9 AM – the 0-200 MP game with Trudi Hanscom and Susan Bristol. Our Fridays in September will feature a mini-lesson at 9 to help reinforce many of the fundamentals. Check out the CLASS DESCRIPTIONS tab for the topic of each week.
See above for details on the special games on October 7, 14, & 21!
INVERTED MINORS
Thursdays October 6 & 13 at 9 am for beginning and intermediate players.
Join Gary Waldron to learn the ins and outs of bidding the minors. Contact Gary lagunajhawk@icloud.com to reserve your spot.
$30 for the 2 week series
MENTORING: Help Suit Game Tries
Thursday October 20 at 9 am
Join Gary and our awesome SOCBC volunteer mentors for this hands on session for beginners and intermediate players. Game tries are a must if you are going to score competitively. Bring a partner or attend on your own.
$10 – contact maggiebrisk@cox.net so that we will count you in! 
Click here for more information on all classes!
BBO ONLINE

Online BBO Virtual Club Games continue for Monday nights at 6:25.