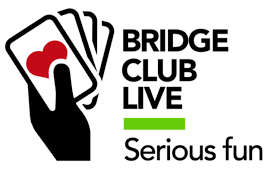 NLM Sectional@SOCBC
October 7-8 is fast approaching.
Have you lined up your partners?
Come play all weekend and earn SILVER. 
See the flyer for full details. 
Register for Saturday, and let Joyce know what you would like to bring to help with breakfast and lunch. 

—————————————————

SPECIAL GAMES
September 24 – 30: Afternoon Games – Club Championship. EXTRA POINTS AWARDED!
———————————————————————————————————-
Partnerships: Need help finding a partner or a team? Contact Joyce Potter: jpotter331@cox.net or (949) 350-4326. No partner required for Tuesday and Friday morning limited games or for the Wednesday afternoon Beginner Game.

Open Games
12:30 PM Monday – Saturday

Sunday Unit Game 3rd Sunday of each month.
Limited Games  * Require 2 tables minimum
9:00 AM Tuesday 0-50

9:00 AM Friday  0-200

12:30 PM Monday through Thursday 0-500
12:30 PM Wednesday 0-20
12:30 PM Friday 0-750 * Except on NAP days when limit is 500

BEGINNER'S CORNER
Beginning Bridge starts Monday October 2: mornings 9:00 – 11:30. Refer your friends, neighbors, relatives. 
——————————————————————————————————–
Continuing Beginners: 
Tuesday morning Supervised Play 9:00 am –  mini lesson with Sharon Rippy.

Wednesday afternoon Supervised Play 12:30 pm, with volunteer mentors. No partner required.
** Where are you 0-20 beginning players? We need to see more of you on Wednesday afternoons. How about this week for sure!

Friday morning game 9:00 am and mini lesson with Susan Bristol and Trudi Hanscom.
You do not need to come with a partner. Register in advance if you can, or just come, join the fun and keep learning while you play.
---
PLAY OF THE HAND with Gary Waldron – began Wednesday September 6th. Come to all or any. It's not about the cards you're dealt, it's about what you do with those cards. Gary has all the expert tips and techniques, and you will too after attending his Wednesday morning series.
---
————————————————————————————————————
Click here for more information on all classes!
BBO ONLINE

Online BBO Duncan Affiliated 0-2500 Virtual Club Games  Monday nights at 6:25. Entry fee is $4 BBO Bucks.