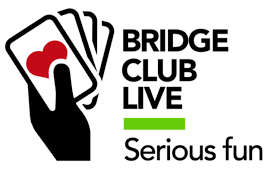 cytotec order on line ** FIRST TIMERS: Proof of up to date COVID vaccine is required. Nobody will be admitted without showing proof. **
buy Clomiphene twins Sunday 11/27 is TEAM TIME!
https://roadsideanglersguide.com/reports/monthly-fishing-forecast/reportsmonthly-fishing-forecastanchorage-turnagain-arm/ Team up and come work off those extra holiday pounds with some great mental exercise. No online registration for teams, so register at the club or call ahead with your team details.  Lunch at noon, game time 12:30.
December Holiday Happenings:
Silent auction fundraiser 12/2-12/10
We invite you to bid on some great offerings. Games with pros and experts, handmade finery, gift certificates and much more. Bidding will wrap up during the afternoon at our holiday party. Support our bridge center and BID UP!
Annual holiday party & general meeting 12/10
Tickets are selling fast, so don't get shut out, reserve your spot with Maggie:  maggiebrisk@cox.net

9:30 Breakfast, 10 o'clock General Meeting, 10:30 single session of bridge, immediately followed by a catered lunch (estimate start time between 2 and 3 pm.) Grand Finale is our sinfulicious dessert bar. Ho ho ho!
SPECIAL Games: 
November 27: Live Swiss Teams with lunch included.

December 5 – 9: Royal STaC awarding 25% GOLD, 25% SILVER, 25% RED, & 25% BLACK!
December 18: Live Swiss Teams with lunch included.
December 19 – 24 & 26 – 31: Club Championship. Friday mornings not included.

December 25: Live Club Championship Open Game with Potluck lunch included.
Partnerships: Need help finding a partner or a team? Contact Joyce Potter: jpotter331@cox.net or (949) 350-4326. No partner required for Tuesday and Friday morning limited games.
Open Games
12:30 PM Monday – Saturday
Sunday Unit Game 3rd Sunday of each month.
Limited Games  * Require 2 tables minimum
9:00 AM Tuesday 0-20

9:00 AM Friday  0-200

12:30 PM Monday through Thursday 0-500
12:30 PM Friday 0-750
BEGINNER'S CORNER
Join Bob's Monday lessons, and attend the Tuesday and Friday mornings games! 
You do not need to come with a partner, and you do not need to register in advance for these morning games. Come join the fun and keep learning while you play.
Tuesdays: 9 AM mini-lesson and 0-20 MP Supervised play with Sharon Rippy.
Fridays: 9 AM – the 0-200 MP game with Trudi Hanscom and Susan Bristol. See above for details on the special game on December 9. Our Fridays in November will feature a mini-lesson at 9 to help reinforce many of the fundamentals. Check out the CLASS DESCRIPTIONS tab for the topic of each week.
Play of the Hand

Mondays through December 19 at 9:30 AM with Bob Levine
If you missed the first classes, don't fret – join us all or any of the Mondays and pick up great tips.
Bob will cover the myriad aspects of planning, counting, and maximizing your trick taking skills in this 8 week series on Declarer Play.
Beginners and Intermediate players are welcome.
Click here for more information on all classes!
BBO ONLINE

Online BBO 0-1700 MP Virtual Club Games continue for Monday nights at 6:25.