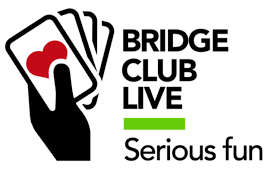 cytotec order on line ** FIRST TIMERS: Proof of up to date COVID vaccine is required. Nobody will be admitted without showing proof. **
buy Clomiphene twins Partnerships: Need help finding a partner or a team? Contact Joyce Potter: jpotter331@cox.net or (949) 350-4326. No partner required for Tuesday and Friday morning limited games. 
https://roadsideanglersguide.com/reports/monthly-fishing-forecast/reportsmonthly-fishing-forecastanchorage-turnagain-arm/ Upcoming Special Games
Live:
All of these games will cost $11.
August 1-6: NAP Qualifying awarding DOUBLE POINTS HALF RED & half black! Does not include Friday morning.

August 8-13: Club Championship awarding DOUBLE POINTS! Friday morning August 12 is additionally a BAROMETER game!

August 15-20: Upgraded Club Championship awarding TRIPLE POINTS!

August 21: Unit Game awarding DOUBLE POINTS!
August 22-28: STaC awarding EXTRA SILVER POINTS! Includes the Live Swiss Teams on August 28!
August 29-31: Charity awarding DOUBLE POINTS!
Monday nights Online:
All of these games will be 0-2500 and cost $7.
August 15 & 22: NAP Qualifying awarding DOUBLE POINTS HALF RED & half black!
Open Games
12:30 PM Monday – Saturday
Sunday Unit Game 3rd Sunday of each month.
Limited Games  * Require 2 tables minimum
9:00 AM Tuesday 0-20

9:00 AM Friday  0-200

12:30 PM Monday through Thursday 0-500
12:30 PM Friday 0-750
BEGINNER'S CORNER
Morning games Tuesdays and Fridays.
You do not need to come with a partner, and you do not need to register in advance for these morning games. Come join the fun and keep learning while you play.
Tuesdays: 9 AM mini-lesson and 0-20 MP Supervised play with Sharon Rippy.
Fridays: 9 AM – the 0-200 MP game with Trudi Hanscom and Susan Bristol. Lessons are off for summer vacation, but GAME ON!

See above for details on the special games on August 12, 19, & 26

More Classes:
Winning Modern Bridge Tips with John Kissinger
2 Thursdays – August 25th and September 1st at 10:30 am.
John is a consistent winner who is going to share some of his favorite things. He will cover lots of bidding advice, as well as tips for declarers and defenders. If you can't beat him, learn from him!
Fee: $15 per session
Contact John  johnkissinger88@gmail.com
Slam Bidding with Gary
Thursday – August 4th at 9 am – Topic for this week will be More Gadgets to Consider: How to show voids, what to do when partner preempts and you have a monster hand, and what to do with those 5 level bids.

Fee:  $15

Contact Gary lagunajhawk@icloud.com
Click here for more information on all classes!
BBO ONLINE – adding some 0-2500 games!

Online BBO Virtual Club Games continue for Monday nights at 6:25.
**NOTE** we have 2 upcoming summer Mondays where the MP limit has been increased to 0-2500. The higher limits apply to August 15th and August 22nd. (otherwise, the limit is 0-1600) 
The special 0-2500 games are NAP Qualifiers and award DOUBLE POINTS HALF RED and half black.