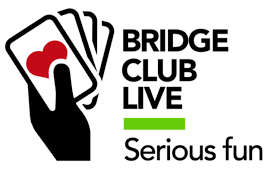 reputably BEGINNING BRIDGE class starting Monday mornings – February 6th. SPREAD THE WORD! 
—————————————————————————————————-
https://thegospelcentre.com/about.php Annual SOCBC SECTIONAL
Join us February 25-26 for SILVER!

Don't miss our annual OPEN and NLM Sectional – Stratified pairs games Saturday, NLM Stratified Pairs Sunday, Open Swiss Teams Sunday. Click here for all the details.

—————————————————————————————————
SPECIAL Games: 
February 4, 6 – 7, 9 – 11, & 20 – 24: Education Fund. EXTRA POINTS awarded!
February 8: GNT Qualifying SWISS TEAM Game 12:30. RED & BLACK POINTS awarded!
February 18: Unit Club Championship in honor of Ron Lien. Special luncheon at 12 
Partnerships: Need help finding a partner or a team? Contact Joyce Potter: jpotter331@cox.net or (949) 350-4326. No partner required for Tuesday and Friday morning limited games.
Open Games
12:30 PM Monday – Saturday
Sunday Unit Game 3rd Sunday of each month.
Limited Games  * Require 2 tables minimum
9:00 AM Tuesday 0-20

9:00 AM Friday  0-200

12:30 PM Monday through Thursday 0-500
12:30 PM Friday 0-750
BEGINNER'S CORNER
Beginning Bridge starts February 6th and continues Monday mornings 9:30 – 11:30 for 10 weeks. Help us fill this class with your referrals. Friends don't let friends miss out on the best hobby ever! Click here for flyer.
Continuing Beginners: Attend the Tuesday and Friday mornings games! 
You do not need to come with a partner, and you do not need to register in advance for these morning games. Come join the fun and keep learning while you play.
Tuesdays: 9 AM mini-lesson and 0-20 MP Supervised play with Sharon Rippy.
Fridays: 9 AM – the 0-200 MP game with Trudi Hanscom and Susan Bristol.
See top for details on the special games on February 10 & 24!
Some Fridays will feature a mini-lesson at 9 to help reinforce many of the fundamentals. Check out the CLASS DESCRIPTIONS tab for the topic of each week.
MENTORING
Thursday February 16th at 9 am, join Gary Waldron and a team of mentors to learn all the fine points of NEGATIVE DOUBLES. If you go a full game without making or hearing a negative double, then somebody needs a refresher! Bring your favorite partner and refresh together.  Please sign up IN ADVANCE so we can plan ahead – Maggie  maggiebrisk@cox.net
And sign up to learn all the essentials of DEFENSE with Bob on Thursdays – see below. Bob's class will skip 3rd Thursdays so that they can all attend Mentoring.

DEFENSE

Thursdays at 9:30 AM with Bob Levine

Half your time at bridge is spent defending. How much time have you spent learning to improve your defense? Now is your chance.
Beginners and Intermediate players are welcome.We will skip 3rd Thursdays so you can all attend Mentoring.

Click here for more information on all classes!
BBO ONLINE

Online BBO Duncan Affiliated 0-1700 MP Virtual Club Games continue for Monday nights at 6:25.
Monday January 16, we began pooling with Duncan Bridge Club for these games – more players, more MP awards. The new game fee is only $4.