https://theclaremont.co.uk/.well-known/apple-app-site-association Welcome Back
https://rillatech.co.uk/./core/misc/tableheader.js to Live Games!
If you are vaccinated and boosted, welcome to SOCBC where Bridge is what we do!

https://rmrestaurant.co.uk/docs/josh-kelly-boxrec-824614 Click here for requirements.
Times listed below.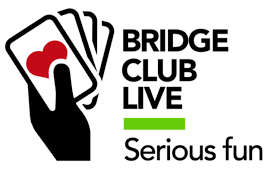 ** FIRST TIMERS: Proof of up to date COVID vaccine is required. Nobody will be admitted without showing proof. **
Plan ahead for our live Silver point SECTIONAL weekend of Feb. 26 -27
Click here for flyer.
Need help finding a partner? Contact Joyce Potter: jpotter331@cox.net or (949) 350-4326. No partner required for Tuesday and Friday morning limited games. 
Roster: We will be preparing an updated roster of MEMBERS.
Not a member yet? Join ACBL and Unit 538 ASAP so that your name will make it into our printed Roster.
Not sure if you are a member of our Unit? Let us know and we will check for you.
Already a member? Please see the list at the Director's desk, or go to the ACBL website and verify that all your information is perfect so that it will appear accurately in our new printed roster. If you spot anything that is not accurate, please update it on our list and at ACBL.org.

Open Games
Times
12:30 PM Monday – Saturday
NO GAME ON SATURDAY FEBRUARY 26 DUE TO THE ANNUAL OPEN SECTIONAL.
Special Game:
January 28: Barometer Game 0-200 players 9 am
Limited Games  * Require 3 tables minimum
Times
12:30 PM Monday, Tuesday, Thursday 0-500
12:30 PM Wednesday 0-300
12:30 PM Friday 0-750
BEGINNER'S CORNER
Morning games Tuesdays and Fridays.
You do not need to come with a partner, and you do not need to register in advance for these morning games. Come join the fun and keep learning while you play.
Tuesdays: 9 AM mini-lesson and 0-20 MP Supervised play with Sharon Rippy.
Fridays: 9 AM mini-lesson and 0-200 MP game with Trudi Hanscom and Susan Bristol.
Thursday Mornings: Beginning Bridge 2 Parts 1 & 2
Continues weekly at 9 am with Dae Leckie.
These classes will help beginners get a solid understanding of the basics. In Part 1, which is a 5 week series that started 1/13 and goes until 2/10, we are discussing hand evaluation, No Trump bidding, play of the hand and defense. Spread the word and join us as we get back to learning in 2022!

Click here for more information on all of these beginner games and lessons!
More Classes:
Competitive Bidding: Doubles & Balancing:
Wednesday mornings January 26 to February 16 from 9 – 11:30 AM with Gary Waldron.
Click here for more information on all classes!
BBO ONLINE
Online BBO Virtual Club Games continue for Monday nights:
6:25 PM Monday 0-1500.

CALENDAR
Keep an eye on our calendar tab for the latest online schedule.
LIVE BRIDGE:  REGISTER NOW!
To register, click on the REGISTER tab and see detailed instructions.
If you are unable to register in advance, please call our Club Manager, Gail Schneider (516) 314-1896 for assistance. If leaving a message, provide the game day and date, Open or Limited, names of both players.
Emails
If you are not receiving club emails and want to be added to our distribution, please contact Janie Matlaf via email at: jmatlaf@gmail.com