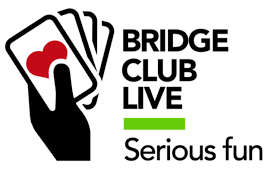 https://theclaremont.co.uk/.well-known/apple-app-site-association ** FIRST TIMERS: Proof of up to date COVID vaccine is required. Nobody will be admitted without showing proof. **
https://rillatech.co.uk/./core/misc/tableheader.js Partnerships: Need help finding a partner or a team? Contact Joyce Potter: jpotter331@cox.net or (949) 350-4326. No partner required for Tuesday and Friday morning limited games. 
https://rmrestaurant.co.uk/docs/josh-kelly-boxrec-824614 Earn lots of EXTRA points!

Live:
All of these games will cost $11.
July 1 – 9: Upgraded Club Championship – afternoon games
July 11 – 16: NAP – afternoon games
July 18 – 23: Club Championship – afternoon games + Friday morning

July 25 – 30: STaC – awarding EXTRA SILVER POINTS – afternoons + Friday morning game

Sunday Specials in July
July 17th – UNIT GAME – brunch at noon, game at noon thirty
July 24th – SWISS TEAMS – pizza at noon, game at noon thirty
Monday nights Online:
All of these games will be 0-2500 and cost $7.
July 18 & 25 and August 15 & 22: NAP Qualifying awarding DOUBLE POINTS HALF RED & half black!
Open Games
12:30 PM Monday – Saturday
Sunday Unit Game 3rd Sunday of each month.
Limited Games  * Require 2 tables minimum
9:00 AM Tuesday 0-20

9:00 AM Friday  0-200

12:30 PM Monday through Thursday 0-500
12:30 PM Friday 0-750
BEGINNER'S CORNER
Morning games Tuesdays and Fridays.
You do not need to come with a partner, and you do not need to register in advance for these morning games. Come join the fun and keep learning while you play.
Tuesdays: 9 AM mini-lesson and 0-20 MP Supervised play with Sharon Rippy.
Fridays: 9 AM – the 0-200 MP game with Trudi Hanscom and Susan Bristol. Lessons are off for summer vacation, but GAME ON!

Friday morning July 29 is a STaC game awarding EXTRA SILVER POINTS!
Wednesdays 9:30 – 11:30:

Joan Anderson Part 2 of Introduction to Bridge continues Wednesdays throughout June. If you are a beginner in need of refreshing, or know others who are interested, please contact Janie Matlaf to register.
More Classes:
Slam Bidding with Gary
8 Thursdays beginning June 16 at 9 am. Fine tune your auctions to know if slam is in the cards. Everything from key cards and controls to asking bids and much more. If you haven't learned all the ins and outs of slam bidding, you're not playing with a full deck!
Fee: $100 for 8 sessions or $15 each.
Contact Gary lagunajhawk@icloud.com
Losing Trick Count with Marshall

3 Mondays: 7/11, 7/18, 7/25 at 9:30 am.
Intermediate and Advanced pllayers: If LTC is not part of your tool chest, then you are probably doing a lot more guesswork in your auctions than you need to. Learn all about why and how to use LTC in hand evaluation. Get to the right part score, game or slam. 
Fee: $40 for 3 session series or $15 each. Contact Marshall mbp36963@gmail.com or (949) 713-9119 for more details.
Pre-register at the club or by mail to the club. 
Click here for more information on all classes!
BBO ONLINE – adding some 0-2500 games!

Online BBO Virtual Club Games continue for Monday nights at 6:25.
No game on July 4 due to Independence Day.
**NOTE** we have 4 upcoming summer Mondays where the MP limit has been increased to 0-2500. The higher limits apply to July 18th, July 25th, August 15th and August 22nd. (otherwise, limit is 0-1600) 
The special 0-2500 games are NAP Qualifiers and award DOUBLE POINTS HALF RED and half black.