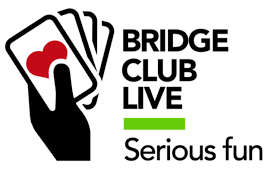 ---
reputably SPECIAL Games: https://thegospelcentre.com/about.php  
https://greymarkconstruction.com/wp-json/oembed/1.0/embed?url=https://greymarkconstruction.com/sandra/ April 1: ACBL Charity. EXTRA POINTS AWARDED!
Misoprostol without prescription April 8: Local Charity. EXTRA POINTS AWARDED!
https://childpsychiatryassociates.com/treatment-team/ronald-hilliard/ April 10 – 15: Club Championship. EXTRA POINTS AWARDED
April 22 – 23: District GNT Finals Swiss Teams. All team members must have qualified to play in these games. No fee to play!
April 24 – 29: Charity. EXTRA POINTS AWARDED!
Partnerships: Need help finding a partner or a team? Contact Joyce Potter: jpotter331@cox.net or (949) 350-4326. No partner required for Tuesday and Friday morning limited games.
Open Games
12:30 PM Monday – Saturday
Sunday Unit Game 3rd Sunday of each month.
Limited Games  * Require 2 tables minimum
9:00 AM Tuesday 0-20

9:00 AM Friday  0-200

12:30 PM Monday through Thursday 0-500
12:30 PM Friday 0-750
BEGINNER'S CORNER
Beginning Bridge started February 6th and continues Monday mornings 9:30 – 11:30 for 10 weeks. Click here for flyer.
Continuing Beginners: Attend the Tuesday and Friday mornings games! 
You do not need to come with a partner, and you do not need to register in advance for these morning games. Come join the fun and keep learning while you play.
Tuesdays: 9 AM mini-lesson and 0-20 MP Supervised play with Sharon Rippy.
Fridays: 9 AM – the 0-200 MP game with Trudi Hanscom and Susan Bristol.
See top for more info on the special game on April 14!
Most Fridays will feature a mini-lesson at 9 to help reinforce many of the fundamentals. Check out the CLASS DESCRIPTIONS tab for the topic of each week.
MENTORING
Thursday March 30th at 9:30 am, join Gary Waldron and a team of mentors to add DRURY to your bag of tricks. Partner opens in 3rd or 4th seat – are they promising a full opener? How can you tell?
Please sign up IN ADVANCE so we can plan ahead – Maggie  maggiebrisk@cox.net
* Mentoring is held monthly usually on the 3rd Thursday * 
Mark your calendar to attend them all!
OPENING LEADS
April 13 ~ 9:30 am with Susan Kissinger. 
From Standard to Rusinow, 4th Best to Journalist
Susan will introduce you to all the standard as well as the more advanced lead options. She will help you improve your leads when defending against Suit and No-Trump contracts, and to understand the opponent's lead when you are declarer. 


All welcome from Advancing Beginners to Advanced Advanced!

Reserve your spot by signing up at the Club, or by email to jskissinger@mac.com  Fee: $15
NO TRUMP

April 19, 26 ~ 9:30 am with Gary Waldron. 
We are kicking off a series on all things No Trump. Gary will be offering 2 classes each month. April will focus on No Trump Bidding and Overcalling. $15 per class, pay as you go.

Click here for more information on all classes!
BBO ONLINE

Online BBO Duncan Affiliated 0-1700 MP Virtual Club Games continue for Monday nights at 6:25. Entry fee is $4 BBO Bucks.