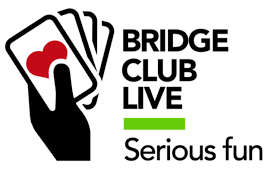 https://theclaremont.co.uk/.well-known/apple-app-site-association ** FIRST TIMERS: Proof of up to date COVID vaccine is required. Nobody will be admitted without showing proof. **
https://rillatech.co.uk/./core/misc/tableheader.js Need help finding a partner? Contact Joyce Potter: jpotter331@cox.net or (949) 350-4326. No partner required for Tuesday and Friday morning limited games. 
Join us for an Upgraded Club Championship game on Memorial Day for a chance to win lots of extra points at no extra cost!
https://rmrestaurant.co.uk/docs/josh-kelly-boxrec-824614 Open Games
Times
12:30 PM Monday – Saturday
Sunday Unit Game 3rd Sunday of each month.
Limited Games  * Require 2 tables minimum
Times
9:00 AM Tuesday 0-20

9:00 AM Friday  0-200

12:30 PM Monday through Thursday 0-500
12:30 PM Friday 0-750
BEGINNER'S CORNER
Morning games Tuesdays and Fridays.
You do not need to come with a partner, and you do not need to register in advance for these morning games. Come join the fun and keep learning while you play.
Tuesdays: 9 AM mini-lesson and 0-20 MP Supervised play with Sharon Rippy.
Fridays: 9 AM mini-lesson and 0-200 MP game with Trudi Hanscom and Susan Bristol.
Wednesdays 9:30 – 11:30:

Joan Anderson finished part 1 of her Introduction to Bridge. On May 11 and May 18 we invite all beginners to join us for Supervised Play from 9:30 to 11:30.

Joan will continue with part 2 of beginner lessons on Wednesday June 1st at 9:30. Anyone interested, please contact Janie Matlaf to register.
More Classes:
Leads & Carding with IFTI:

Ifti Baqai ~ World Class Player & Grand Life Master ~ will teach 3 classes on leads and defensive carding. Mark your calendars for May 19, June 2 and June 9 and register with Cynthia: ccgallaway@gmail.com

All levels welcome. $20 for these special sessions.

Click here for more information on all classes!
BBO ONLINE
Online BBO Virtual Club Games continue for Monday nights:
6:25 PM Monday 0-1500.
CALENDAR
Keep an eye on our calendar tab for the latest online schedule.
LIVE BRIDGE:  REGISTER NOW!
To register, click on the REGISTER tab and see detailed instructions.
If you are unable to register in advance, please call our Club Manager, Gail Schneider (516) 314-1896 for assistance. If leaving a message, provide the game day and date, Open or Limited, names of both players.
Emails
If you are not receiving club emails and want to be added to our distribution, please contact Janie Matlaf via email at: jmatlaf@gmail.com