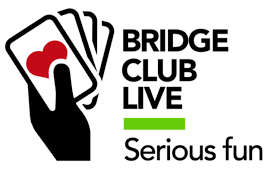 Paracuru SPECIAL Games: buy neurontin gabapentin  
June 5 – 10, June 12 & 19 Evening Online (0 – 2500 Game), & June 26 – July 1: NAP Qualifying. DOUBLE POINTS AWARDED 50% RED & 50% BLACK!

June 12 – 17: Club Championship. 1.5X POINTS AWARDED! This includes the Swiss Team Game on June 14 that replaces the pair games for that day.
June 19 – 22 & 24: Charity. 1.5X POINTS AWARDED!
June 23: Alzheimer's. 1.5X POINTS AWARDED!
Partnerships: Need help finding a partner or a team? Contact Joyce Potter: jpotter331@cox.net or (949) 350-4326. No partner required for Tuesday and Friday morning limited games or for the Wednesday afternoon Beginner Game.

Open Games
12:30 PM Monday – Saturday
Sunday Unit Game 3rd Sunday of each month.
Limited Games  * Require 2 tables minimum
9:00 AM Tuesday 0-50

9:00 AM Friday  0-200

12:30 PM Monday through Thursday 0-500
12:30 PM Wednesday 0-20
12:30 PM Friday 0-750
BEGINNER'S CORNER
Beginning Bridge Part 2 continues Monday mornings 9:30 – 11:30 through June. 
Continuing Beginners: Attend the Tuesday and Friday mornings games, or the brand new Wednesday afternoon game! 
You do not need to come with a partner. Register in advance if you can, or just come, join the fun and keep learning while you play.
Tuesdays: 9 AM mini-lesson and 0-50 MP Supervised play with Sharon Rippy.
Wednesdays: 12:30 PM – 0-20 Supervised Play with volunteer helpers.

Fridays: 9 AM – the 0-200 MP game with Trudi Hanscom and Susan Bristol.
Most Fridays will feature a mini-lesson at 9 to help reinforce many of the fundamentals. Check out the CLASS DESCRIPTIONS tab for the topic of each week.
———————————————————————————————————
MENTORING
Mark your calendars for Thursday June 15 at 9:30 am.

RESPONDING TO PARTNER'S WEAK 2 OPENING BID.

Your partner opened the auction 2D, 2H or 2S. How weak is partner's hand? How many tricks can your side take? Should you just pass and play it there? Or investigate further? June Mentoring explores how to respond with a strong hand: Feature asking bid, Ogust or something else?
Gary Waldron will show you how to assess your hand to find the right landing spot. Volunteer mentors will be on hand as you practice the lesson at the tables. Fee $10.

Please sign up IN ADVANCE so we can plan ahead – Maggie  maggiebrisk@cox.net
* Mentoring is held monthly usually on the 3rd Thursday * 
Mark your calendar to attend them all!
All welcome from Advancing Beginners to Advanced Advanced!
————————————————————————————————————
Learning to Love NO TRUMP

June 21 and June 28 ~ 9:30 am with Gary Waldron. 
Gary will be offering 2 classes each month. June will focus on No Trump Interference.

Just because the opponent opens 1 No Trump doesn't prevent you from competing. Learn how to decide whether you should compete. Explore different conventions that will make life easier for you and your partner and harder for the opponents.

This class is suitable for players at any skill level.

$15 per class, pay as you go.

---
BIDDING & Commonly Used Conventions
With Bob Levine 9:30 – 11:30
Here is our schedule for June. Attend all or any as you can.

Thursday June 1: The Subsequent Auctions – A few important conventions
Thursday June 8:  Finding Key Cards & Cue Bids
Wednesday June 14: The Strong 2 Club Opening Bid
Thursday June 22: Negative Doubles
Developing a sound bidding understanding is important for all advancing beginners and intermediate players with their partners. Class notes are distributed ahead of each
class, so questions can be discussed by all. Many example hands will be analyzed to highlight the material being taught.
$100 if prepaid for 8 lessons, $15 individually
—————————————————————————————————–
Click here for more information on all classes!
BBO ONLINE

Online BBO Duncan Affiliated 0-1700 MP Virtual Club Games continue for Monday nights at 6:25. Entry fee is $4 BBO Bucks.
See top for details on the special games on June 12 & 19!